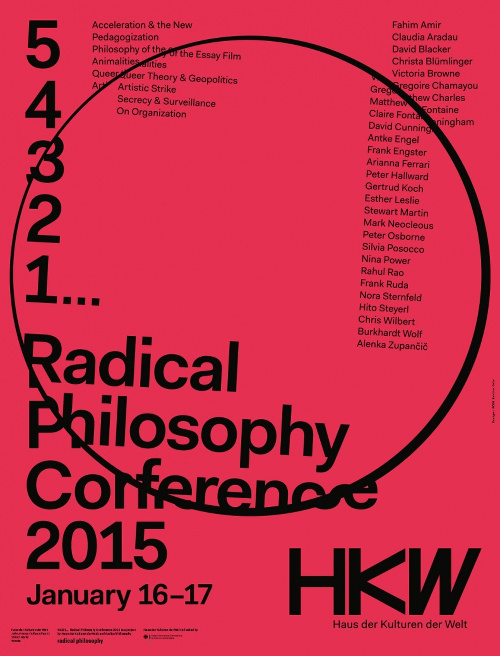 Radical Philosophy is a UK-based journal of socialist and feminist philosophy, the first issue of which appeared in January 1972. The Radical Philosophy Conference 2015 took place in Germany (Haus der Kulturen der Welt, Berlin) and discussed topics such as Acceleration & the New, Artistic Strike, Secrecy & Surveillance, Queer Theory & Geopolitics, Pedagogization, Philosophy of the Essay-Film, Animalities, On Organisation.
Totuusradio plays a selection of the presentations held in the conference:
Frank Engster: The Conditions of Acceleration: Money as a Technique of Measurement
Claire Fontaine: Human Strike or an Art of Revolt
Fahim Amir: Zoooperaism – Provincialising the Human
Peter Hallward: What is a Political Party?
Broadcast: Monday 9th of March 2015,
21:30–23:30 (UTC+2)

Frequency: FM 98,4 (only in Tampere, Finland)

Internet broadcasting: TUNEIN
More presentation-recordings
Radical Philosophy Conference 2015
Radical Philosophy home page